Title
: The Assassin's Curse
Author
: Cassandra Rose Clarke
Format
: Paperback
Publisher:
Strange Chemistry
Release date:
October 2, 2012
Date Read
: January 22, 2013 - January 23, 2013
Rating:
✭✭
Ananna of the Tanarau abandons ship when her parents try to marry her off to an allying pirate clan: she wants to captain her own boat, not serve as second-in-command to her handsome yet clueless fiance. But her escape has dire consequences when she learns the scorned clan has sent an assassin after her.

And when the assassin, Naji, finally catches up with her, things get even worse. Ananna inadvertently triggers a nasty curse — with a life-altering result. Now Ananna and Naji are forced to become uneasy allies as they work together to break the curse and return their lives back to normal. Or at least as normal as the lives of a pirate and an assassin can be.
I don't think there are words to describe my severe disappointment after finishing THE ASSASSIN'S CURSE.
I began the book with high expectations after individually going through the glowing reviews my
co-blogger
friends wrote. I was ridiculously excited for THE ASSASSINS' CURSE - but not only did it let me down... I disliked it heartily in general.
I, along with a majority of the readers, found the
idea
of the plot to be interesting and original - a strong, independent pirate-chick on a quest to cut the bond between an assassin and herself. Plus, the blurb promised melting romantic tension, and I adore that in my novels.
It's because I'll be forever alone, so might as well read about other teenagers falling in love, eh?
But I found myself totally unimpressed with the plot, the characters, the writing, and the romance throughout the whole novel - not just the beginning, which was said to be the weakest part.
The storyline dragged on and on, and I could completely imagine THE ASSASSIN'S CURSE as a prequel novel. Why? The blurb lied, because Ananna and Naji only begin the quest to sever the curse at the very end.
The world-building was subtle and well-done, but there also weren't enough details. I'm still in the dark about the Empire and the Confederacy, because Clarke didn't expand on it enough.
In case you haven't noticed, Ananna is a pirate. The opening sentence contained the word ain't in it, and from there on, I could barely focus on the story because I was too busy translating her bad grammar and language in general. She didn't even sound like a freaking pirate in my head - she sounded Southern, because, you know, that's the first thing that comes to my mind when someone says ain't.
I only got a break from it when Naji or another character spoke.
The writing flowed perfectly with Ananna's thoughts: choppy, simple, and easy to understand, but lacking in elegance, too.
Nearly every character was flat and two-dimensional - especially Leila, a river nymph who's only purpose was to spite Ananna, sabotage them, and act like a high-school bitch. No one gives a shit about Leila, right? Because there was no point in having such a flat character.
While various bloggers and reviewers found Ananna to be a hilarious badass, I can barely even express my hatred of her. Annoying, bratty, naive, stupid, and whiny (YOU WANT SOME CHEESE WITH THAT WHINE, SWEETHEART?), I despised her with a passion. The world revolved around Ananna and her constant complaining about how ugly she was irked the crap out of me.
Now, Ananna was also very realistic. She was a survivalist, and I appreciated that. But when she's throwing out quotes like these, I lost all the remaining respect I had for her:
She's beautiful. It means she ain't trustworthy... Beautiful people, things are too easy for 'em. They don't know how to survive in this world. Somebody's ugly, or even plain, normal-looking, that means they got to work twice as hard for things. For anything. Just to get people to listen to 'em, or take 'em serious. So yeah. I don't trust beautiful people.
First of all, Miss
Pineapple
(yes, her name means pineapple in French), you ungrateful little girl, 'beautiful people don't know how to survive in this world'? That's the most ignorant thing I've read this year. And I don't think life is going to be any easier for, let's say, a model gang-raped and murdered. Because in the end, if you're dead, and the model is dead, you're BOTH FUCKING SIX FEET UNDER, AREN'T YOU?
Don't trust good-looking people, guys, because they'll all stab you in the back.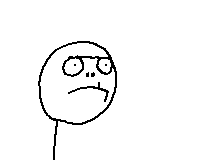 I can't stand heroines without a backbone: heroines who need the guy to
always
save them, heroines who can't stand up for themselves. Heroines who have absolutely no confidence in themselves, and most of all, I can't stand damsels in distress.
Hi, I'd like to introduce you to Naji.
Please meet the weakest, blindest, most sensitive, mysterious, and unconfident hero in young-adult literature I have read to date.
Just because you're a guy doesn't mean you get a free pass on this bullshit, because I am not sexist, believe it or not. Having a hero who looks at themselves in the mirror and goes 'boo-whoo-whoo, I'm so fugly', is just as frustrating as having a heroine who does it.
I would literally not be surprised if Naji looked at himself in the mirror and imagined that happening.
As part of the curse, Naji is supposed to 'protect' Ananna, but it really just ends up as Ananna going all Avatar on his ass. All. The. Time.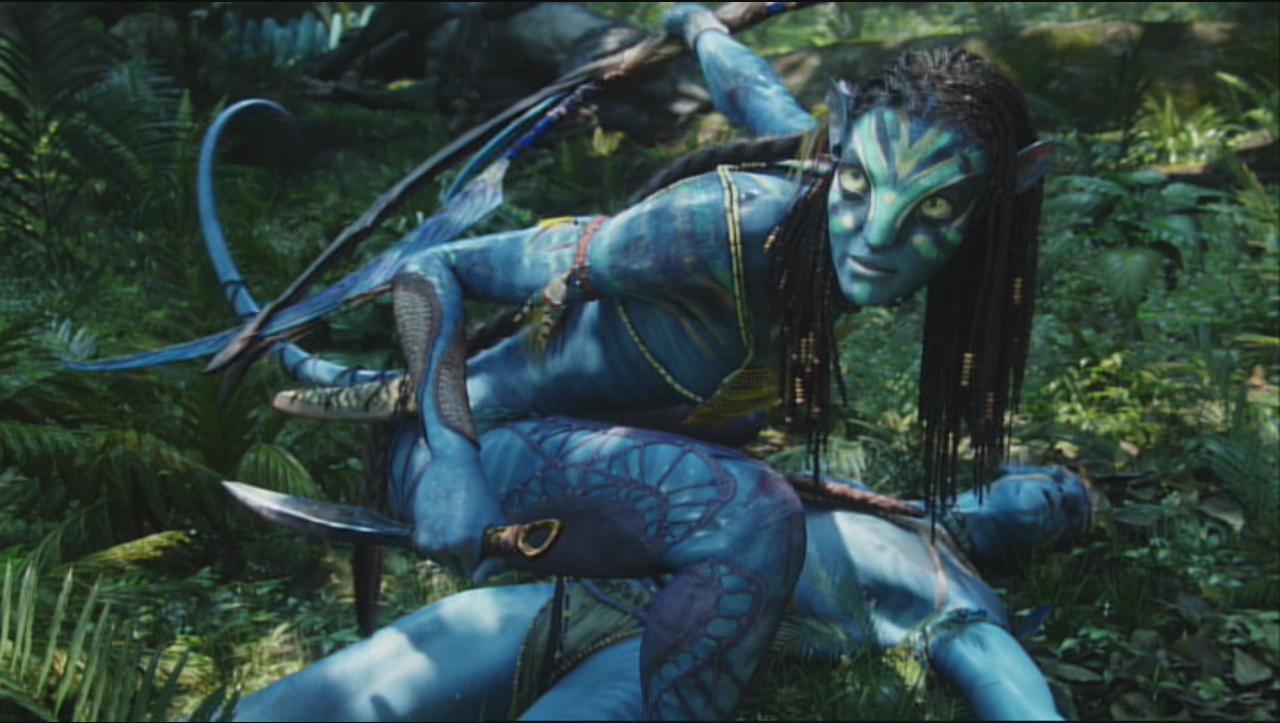 Except that it wasn't scarce, like in Avatar, and it definitely wasn't as sexy as that scene. Sure, Naji had an excuse for being such a damso-in-distress - using magic took up his energy and life force.
IT'S.
STILL.
INFURIATING.
I want a guy who can take care of himself and a girl who can too. Having a girl constantly protect a guy, and vice versa, is equally tiring.
And there was one area that had me tearing my hair out:
THE PERSON
WHO WROTE
THE BLURB
IS A
TOTAL
LIAR.
AGAIN.
There is absolutely no bloody romance in THE ASSASSIN'S CURSE, and sure, I can deal with that. But when I'm told that it's a swooning romance and it's actually a nonexistent, ill-founded, unrequited love, I am going to get annoyed.
I was promised some damn romance and I was
lied
to, because there was no chemistry, no kiss, and no attraction at all. I hate insta-love as much as the next person, but this can't even be called slowly falling in love BECAUSE THERE WAS NO EFFING ROMANCE. STOP FEEDING ME BULLSHIT. How about you just tell me that they're friends in this book, and in the next book, tell the truth?
Literally, the closest thing to 'romance' was their bickering, and it wasn't even
good
fighting. No romantic undertones, no fun bantering. Nada.
THE ASSASSIN'S CURSE was a serious miss for me. A lot of people adored it, and I'm sad to say that I was not one of them. Perhaps the second book will be better, because I'm fairly certain my co-blogger Lisbeth will murder me if I don't start loving the series.
Oceana is a French-blooded teenager who enjoys stalking British boys and asking them to marry her. She was diagnosed with severe fangirl disorder in 2011. Able to curse like a sailor with an angelic voice.