Author
: Katja Millay
Format
: NetGalley e-book ARC
Publisher:
Atria Books
Release date:
November 13, 2012
Date Read
: December 1, 2012 - December 2, 2012
Rating:
✭✭✭✭
I live in a world without magic or miracles. A place where there are no clairvoyants or shapeshifters, no angels or superhuman boys to save you. A place where people die and music disintegrates and things suck. I am pressed so hard against the earth by the weight of reality that some days I wonder how I am still able to lift my feet to walk.

Former piano prodigy Nastya Kashnikov wants two things: to get through high school without anyone learning about her past and to make the boy who took everything from her—her identity, her spirit, her will to live—pay.
All Josh Bennett wants is to be left alone, and everyone allows it because they all know his story: each person he loved was taken from his life until at seventeen years old there was no one left. When your name is synonymous with death, people tend to give you your space.

Everyone except Nastya, a new girl in town who won't go away until she's insinuated herself into every aspect of his life. But the more he gets to know her, the more of a mystery she becomes. As their relationship intensifies and the unanswered questions begin to pile up, he starts to wonder if he will ever learn the secrets she's been hiding—or if he even wants to.

The Sea of Tranquility is a rich, intense, and brilliantly imagined story about a lonely boy, an emotionally fragile girl, and the miracle of second chances.
ARC supplied by NetGalley and Atria Books in exchange for an honest review.
Did you know Nastya was pronounced NAH-stee-ya?
What an interesting, emotional read.
THE SEA OF TRANQUILITY
is a book.
It's a book about a traumatized girl and a lonely boy.
It's a book about how they affect each other from the moment they meet.
It's a book about how some things can stay with you forever.
It's a book about pain and hardship and very possibly loving.
Nastya Kashnikov is a former piano prodigy who's had everything stolen from her. Physically, mentally, and emotionally scarred, she hides behind a façade of black heels, black makeup, and black clothing. Or the remaining clothing is black, anyway.
I'm not slut-shaming, it's the truth. She even mentioned it.
Nastya has absolutely no will to live after the incident. All she wants is revenge.
Josh Bennet has no one to love besides his best friend, Drew, and the furniture he builds (that sounds strange, doesn't it?). His whole family is dead, leaving him completely alone. And he likes it that way - he thinks, anyway.
Until Nastya Kashnikov butts into his life and gives them both something to live for.
A tentative friendship blossoms between them, yet it soon turns romantic. But some wounds take longer to heal, and Nastya isn't ready to explore the emotional turmoil balled up inside of her, despite Josh's protests. Their relationship is fragile, and it won't be easy keeping it.
I'm not even kidding. Excuse me while I go find a bathtub that I can fill up with the depression drowning me after read this book.
Good
depression, if that's even possible.
I didn't cry, but still. It was dark.
I don't typically read flat-out romance novels, but not only did this book not just focus on the romance - it had serious undertones of sorrow, hope, and moving on.
I can't even begin to fathom what Nastya has gone through in her life. She really is one strong bitch, even if she does stupid things. Likable despite her understandable (yet tiring) constant gloomy thoughts, she won't be on my Top 10 list of Favorite Heroines (sorry, sweetie, the
other
Nastya from
Immortal Beloved
takes that prize), but Nastya is a snarky, broken main character who I really enjoyed.
She's really no damsel in distress, but being sick of life does have some side effects.
She's the type of person that probably would bitch-slap you if she tried to hug her, but she'd need it anyway.
I don't really know how to feel about Josh. His character didn't really appeal, nor stand out to me, but it's not because he wasn't well-written or anything. I just couldn't fall in love with him, but I could understand how Nastya could. He's alone and tired and in need of happiness in his life.
It's a matter of who needs the saving, because they need each other.
I loved how original certain parts (or characters) of the book were.
Drew is Josh's best friend, and in a typical YA or New-YA novel, he'd be portrayed as the preppy, flirty guy on the other side of the love triangle if there happened to be one. And he was, in this book, but he also turned into Nastya's best friend, a shoulder for her to lean on, and he's an all-around terrific character. Drew isn't a cardboard cutout, and he takes an active part in both Josh and Nastya's life.
And sure. He hits on her
loads
of times. But he also has his own part in the story, and I was very impressed.
In fact, all the characters were fantastic. They all have a backstory and a life and appearances in
THE SEA OF TRANQUILITY
.
The writing was pretty enough, I suppose, certainly not bad but not award-winning either.
I liked
THE SEA OF TRANQUILITY
, but it was extremely morbid and not something I would avidly seek out to read again.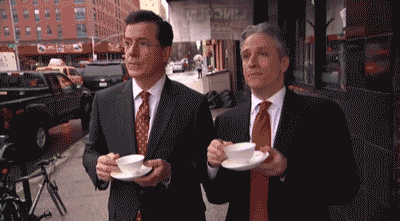 So, this, I say, to Katja Millay.
Oceana is a French-blooded teenager who enjoys stalking British boys and asking them to marry her. She was diagnosed with severe fangirl disorder in 2011. Able to curse like a sailor with an angelic voice.