Title
: The Lost Prince
Author
: Julie Kagawa
Format
: e-book ARC
Publisher:
Harlequin Teen
Release date:
October 23, 2012
Date Read
: August 2, 2012 - August 3, 2012
Rating:
✭✭✭
Don't look at Them. Never let Them know you can see Them.

That is Ethan Chase's unbreakable rule. Until the fey he avoids at all costs—including his reputation—begin to disappear, and Ethan is attacked. Now he must change the rules to protect his family. To save a girl he never thought he'd dare to fall for.

Ethan thought he had protected himself from his older sister's world—the land of Faery. His previous time in the Iron Realm left him with nothing but fear and disgust for the world Meghan Chase has made her home, a land of myth and talking cats, of magic and seductive enemies. But when destiny comes for Ethan, there is no escape from a danger long, long forgotten.
ARC supplied by NetGalley and Harlequin Teen in exchange for an honest review.
What can I say about this book? When I was approved for the ARC, I nearly passed out. I kid you not; I chucked my iTouch across the room where it hit the wall and fell on Kipper, a goldendoodle, who was luckily so focused on my excitement he completely ignored it.
I grabbed my Nook, plugged it into my laptop, and had a teenage angst attack for about fifteen minutes when I couldn't remember how to drag the file to my Nook folder. Really, Zuko would have been proud.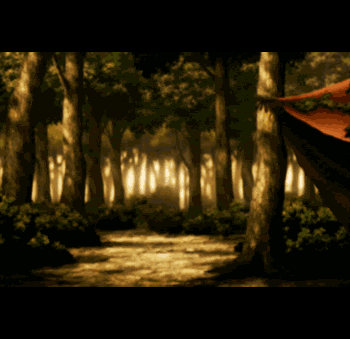 After I finally figured out how to do it, I curled up on the couch and read half the book in one sitting, though by no means in one position.
I was so excited to see Ash, Meghan, and Puck, I rushed through the book until I reached them. Then I re-read it. After fangirling for quite a bit, I went to bed, and as soon as I awoke, continued my journey and finally finished the book. My face after I finally snapped shut the cover on my e-book?
I was rather disappointed.
Now, you may ask, "Well, Oceana, you gave it four stars on the rating! What in the world is wrong with you? It's Julie Kagawa!" and usually I will tell you this:
(sorry, that was my inner Hugh Jackman making an appearance)
But this time, I'll reveal my strange thoughts! In my review.
Plot
"Call of the Forgotten", the series name, gives you more than you might realize. Half-bloods, dryads - mostly creatures of the fey have been disappearing. The cause? Misty, horrifying fey, much like those seen in the Forgotten village of THE IRON KNIGHT. They are the Forgotten - fey that no one remembers anymore. Sucking the glamour out of remembered fey like sick faery vampires makes them more real. Afraid for his life, Todd, a half-phouka, turns to Ethan for protection, only for him to also disappear. After that, trying to silence Ethan, The Forgotten attempt to kill Ethan and Kenzie, his 'friend' from school. Realizing (with help) he must inform The Iron Queen, he ventures into the Neverever and from there, Ethan, Kenzie, and a special 'guest' embark on a little journey.
It truly was a fantastic plot, strengthened by the mystery behind the ruler of the Forgotten, and the tiny amount of sympathy behind their reasoning.
Writing
Once again, Julie demonstrates her exquisite writing ability. It is fluent and lyrical, easy to read but not overly- flowery or formal, which I enjoy. Rambling, confusing writing is not good writing. There is barely any humor in THE LOST PRINCE, however. We are suffering from the absence of Puck.
Characters
Ethan Chase
. Remember the adorable little boy with his curly brown hair and bright eyes and- ahhhh! *pinches cheeks* He's was so cuuuute!
This boy does not remain. He's a delinquent, your YA bad-boy. It's mostly
their
fault, as he refers to the Fey, however. He's also an absolute douche. Ethan, of course, has his reasons for being this way, much like Will in CLOCKWORK ANGEL or Daemon in OBSIDIAN, but if you're the unforgiving type, you won't like Ethan in the first few chapters. Books from male's point of views are a little tricky to navigate through, and Julie did it flawlessly in THE IRON KNIGHT with Ash, one of my forever loves.
However, I couldn't connect to Ethan in this book. I didn't like him most of the time. I mean, sure, he's unbelievable sexy, but I felt like a cougar. I mean, this is Meghan's little brother. The last time I saw him he was four.
Kenzie St. James.
This girl. I mean really. She's a brave little thing, but she's also nosy. The pretty, popular girl who works as an editor on the school newspaper. Kenzie lives in a home where her rich-ass father mostly ignores her after her mother's death. Kenzie gets dragged into this mess after - you guessed it - prying and being a stubborn little bitch. I didn't like her, but I didn't hate her.
Keirran
. Yes, Ash's visions came true. I shrieked when he was first seen; I
knew
it was him, the son of Ash and Meghan. The beautiful silver-haired, blue-eyed not-quite-fey, the Prince of the thrown and the nephew of Ethan. But as I dove further through THE IRON PRINCE, I found myself disliking him, more and more. By the end I hated him. He is nothing like his father, or his mother.
The things he did were stupid; his soft heart won over his head in important situations. Keirran's summer fey love, Anwyln, had no personality. She was equally naive as Keirran (except this time, it was 24/7), and her character was plain as a sheet. I have no idea what he saw in her.
The Original Trio.
Their appearance saves this book nearly a whole half-star, even if was brief. Meghan, Puck, and Ash will always be first in my hearts, just like the original team Avatar will always be better (to me) than the second one. Yet...they've changed. Meghan isn't as light-hearted; Ash is solemn as well, even after he gained a soul. Fatherhood has changed them both - or perhaps it's because we don't have a scene with them alone. Puck seems like the only one who's still
himself
, and I was thrilled for that. I just hope he finds some amazing badass lover, though, and
soon
.
*drumroll, please* And, of course, you can't forget ... Grimalkin!
Perhaps I will grow into this series as the rest of the book is released, but for now I am content re-reading the brilliant original series by the talented Julie Kagawa.
Oceana is a French-blooded teenager who enjoys stalking British boys and asking them to marry her. She was diagnosed with severe fangirl disorder in 2011. Able to curse like a sailor with an angelic voice.